Portfolio
portfolios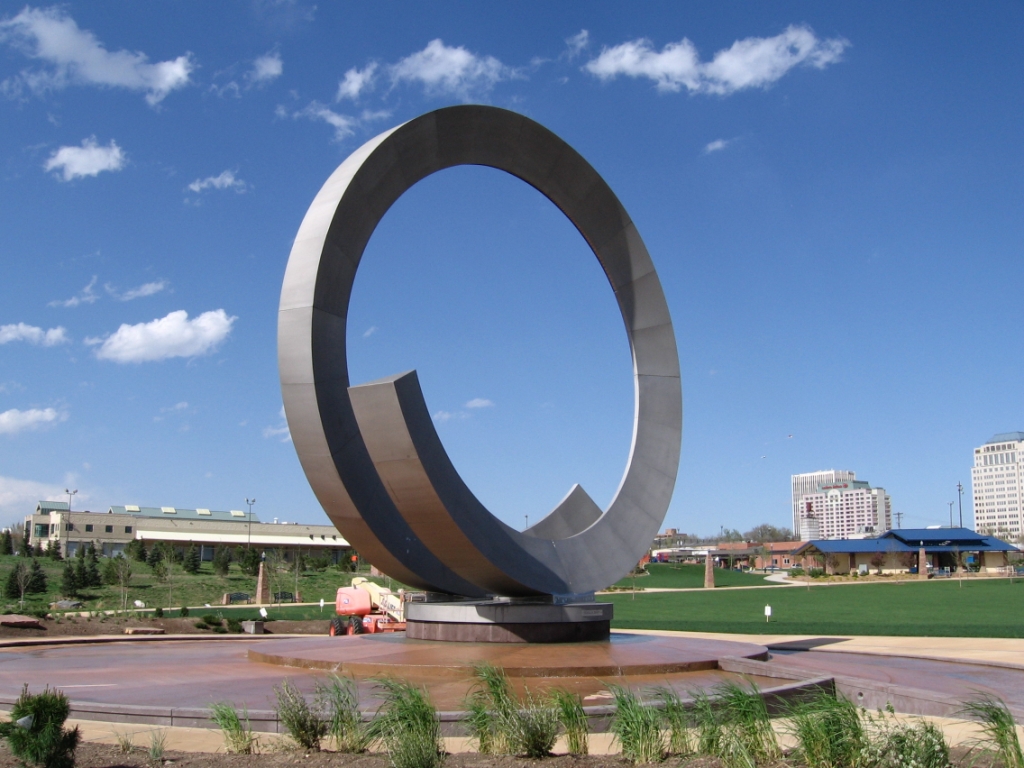 Julie Penrose Fountain
Company: City of Colorado Springs
Working closely with the artist, the architect and the City of Colorado Springs, Springs Fabrication produced a striking 50-ft. tall continuum sculpture that is 45-ft. in diameter and is made of 24 tons of stainless steel and carbon steel. The structure is a helical shape with a triangular cross section which presented some real challenges in both design and construction. It sits on an 18-ft. x 6-ft. diameter base that is powered by an electric motor which rotates the fountain at 4 revolutions per hour. The sculpture is part of the fountain, producing a curtain of water through the use of 366 water nozzles. The fountain was dedicated on June 7, 2007, to Julie Penrose a local philanthropist and is located near the downtown area of Colorado Springs in the heart of America the Beautiful Park.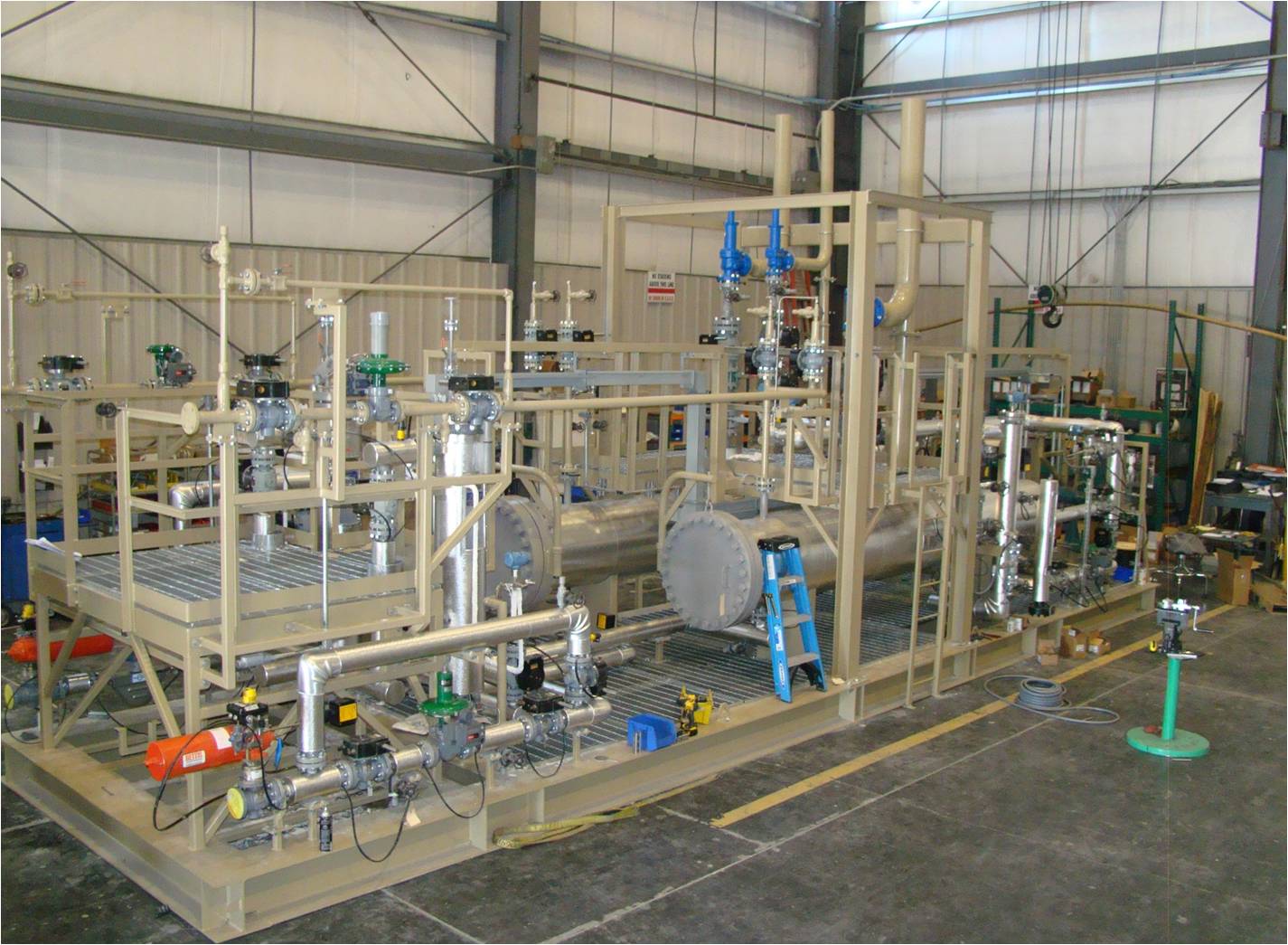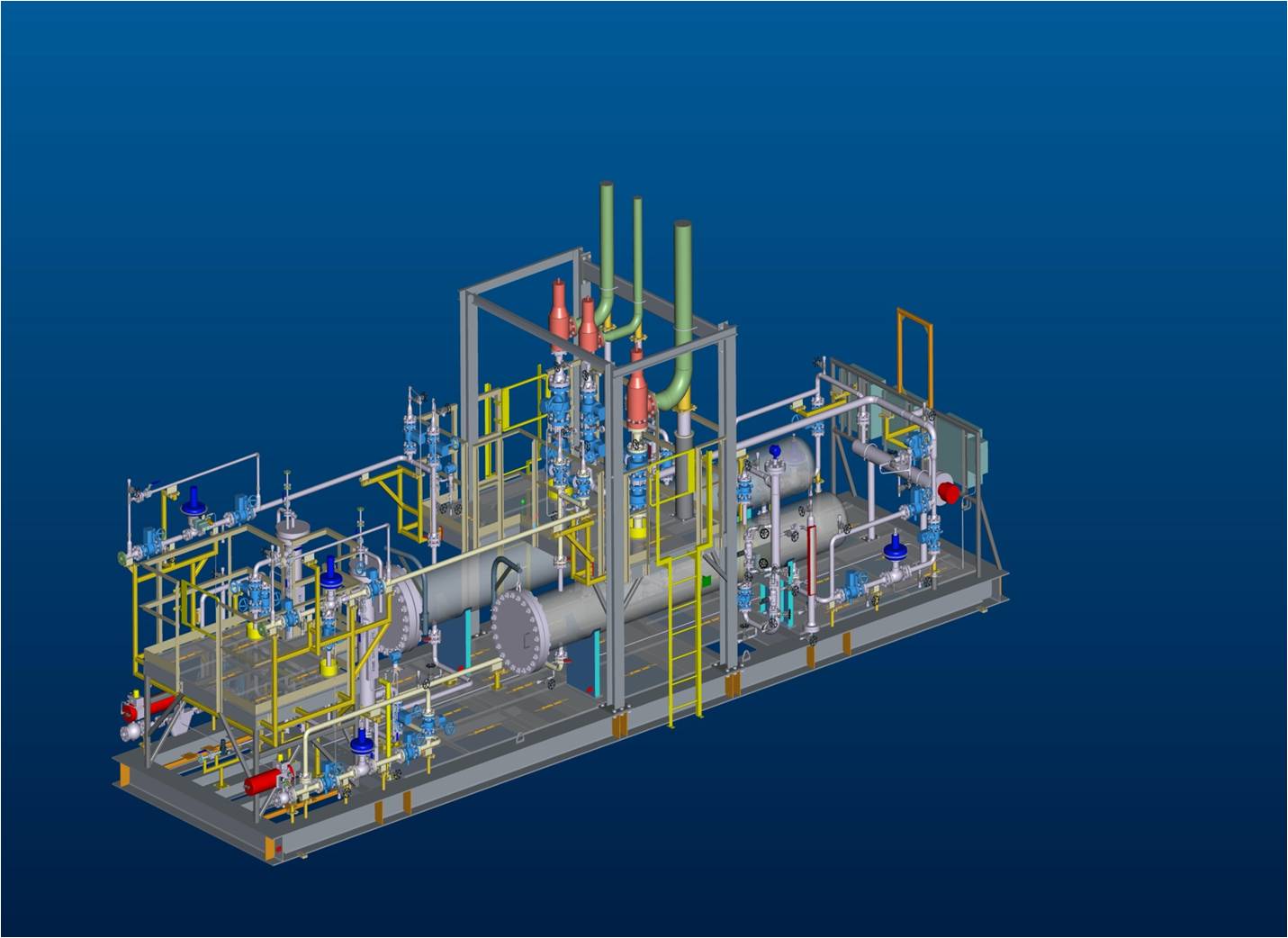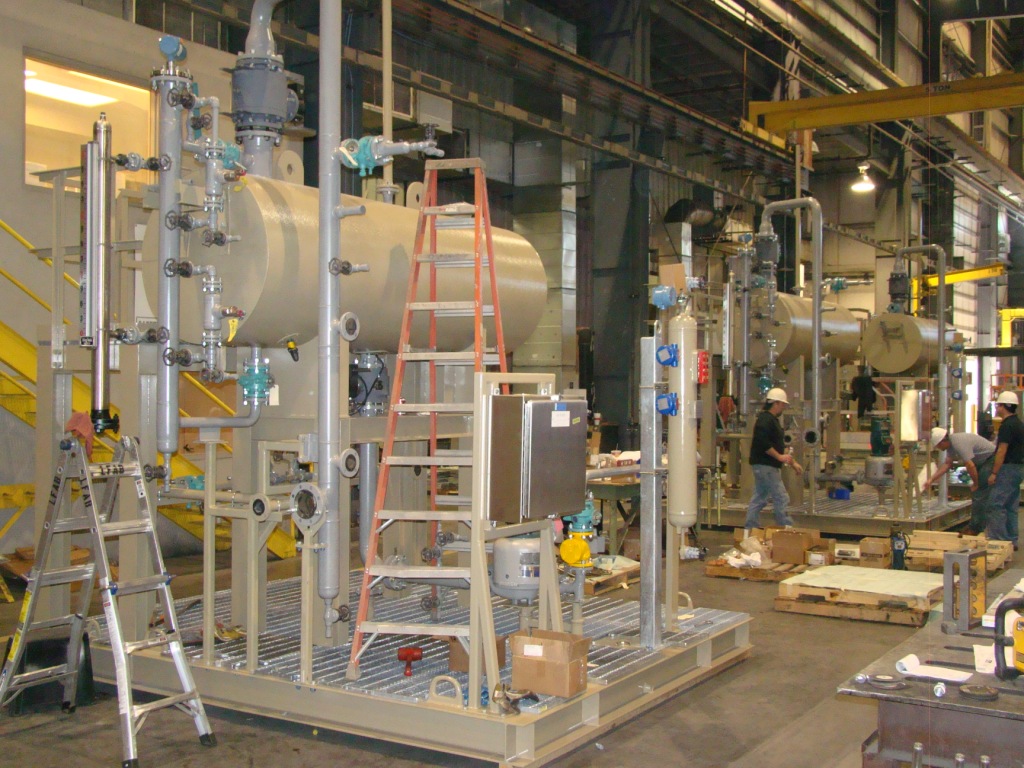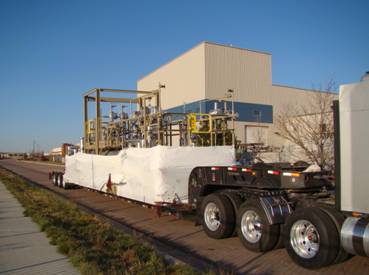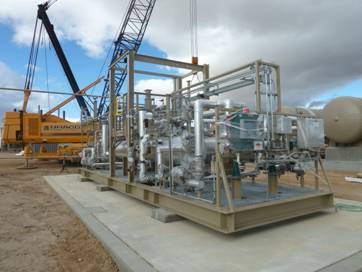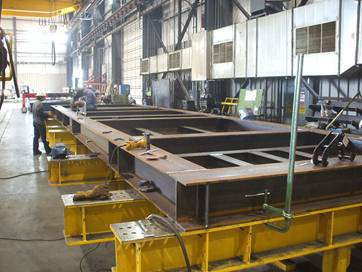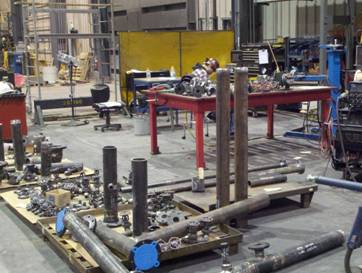 Stabilization and Knock Out Skids
Company: Oil and Gas Industry Customer
This condensate gas project was critical to one of our oil and gas customers to ensure their compliance with EPA limits on emissions. This project was a short lead time order with strict delivery requirements. Springs Fabrication was awarded this project because of our proven ability to produce multiple process skids within a compressed delivery schedule. This effort included in-house skid design and engineering through final assembly and testing of modular plug-and-play process skids. The one-stop-shop capability provided significantly reduced lead times and allowed our customer to meet tight deadlines without sacrificing quality or functionality.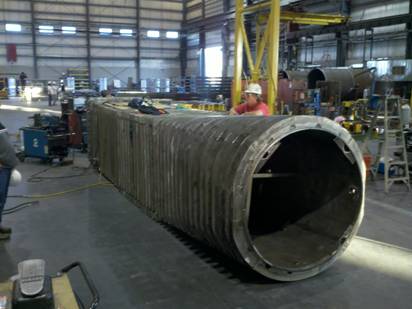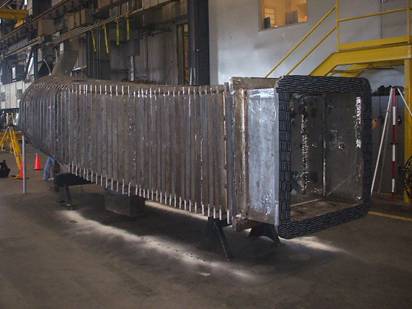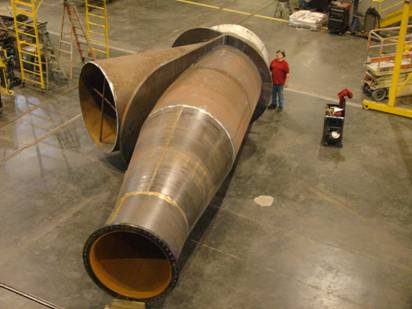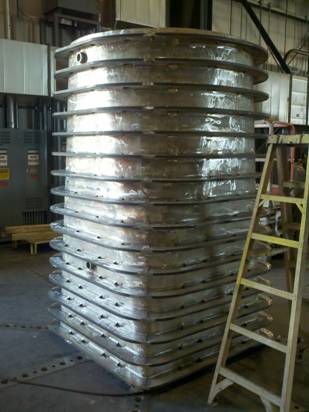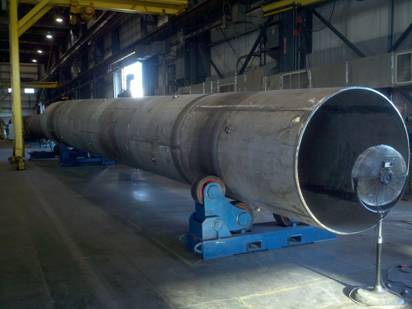 Tunnel Liner and Diverter System
Company: Water Utility Customer (Government Project)
This water utility project was in support of the Southern Delivery System (SDS). Coordinating with several government agencies, Springs Fabrication generated 3D models and fabrication drawings from provided design to verify the fit and fabrication details required to facilitate successful interface with existing dam structures. The 3D models were able to identify interferences that were addressed and remedied prior to fabrication. This critical verification activity eliminated future schedule delays and additional costs that would have been experienced at the site. This project required strong expertise in welding and large machining to manufacture the components from carbon and stainless steel. From design to NDE testing, Springs Fabrication successfully completed the job requirements under one roof and on time.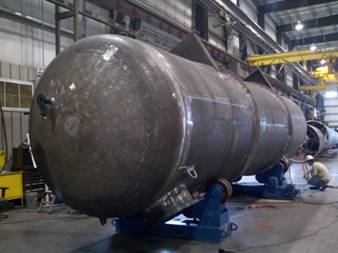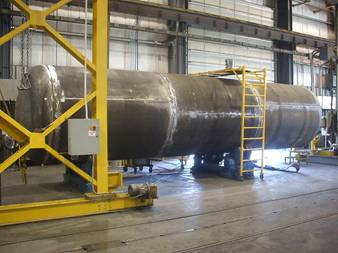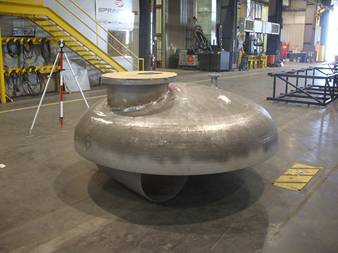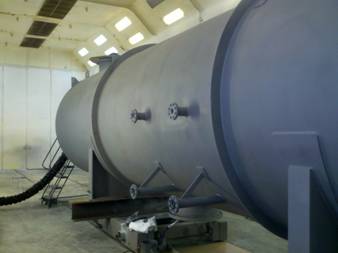 Inlet Gas Scrubber Vessel
Company: Oil and Gas Industry Customer
One of our large global customers partnered with Springs Fabrication in the early design phase of their project to collaborate on a vessel that required a flexible and swift design. Equally important were the fabrication resources needed to meet a critical delivery date that coincided with a plant shut down. Our customer leveraged our expertise in the adherence to extensive and complex specifications that was required to design and fabricate their product. This project included comprehensive non-destructive examinations (NDE) prior to and after post weld heat treat (PWHT) including, wet fluorescent magnetic particle examination (MT), ultrasonic examination (UT) and full true tube radiography (RT). These requirements were critical as the vessel is to be used in a corrosive service. Our previous performances on projects with this customer provided them the confidence that Springs Fabrication would meet their stringent requirements and deliver a high quality vessel on schedule.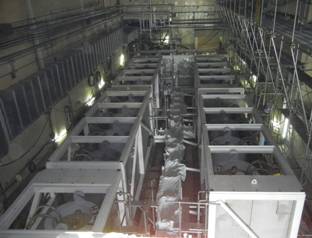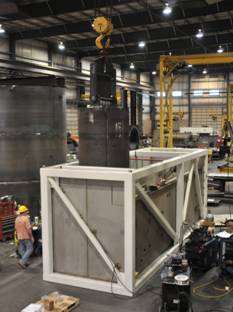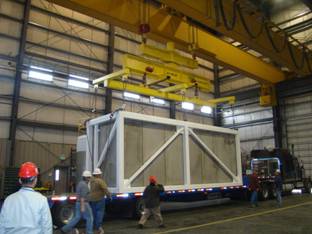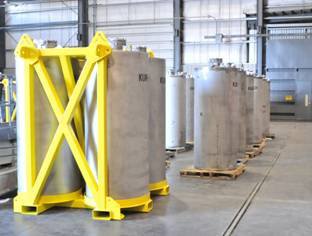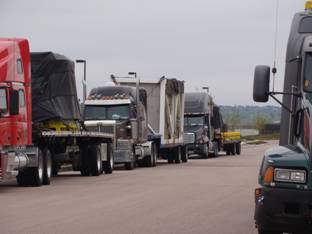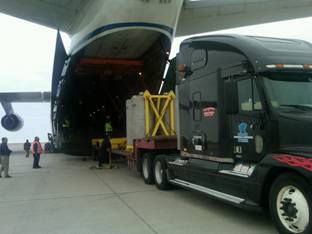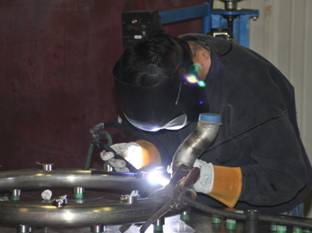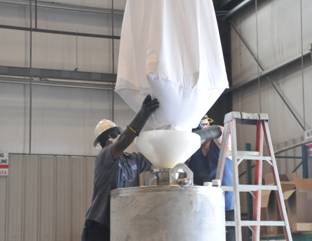 Ion Specific Media (ISM) System
Company: Energy and Remediation Industry Customer
Sometimes an unplanned event comes along that must be handled immediately, whatever it takes. After an earthquake and subsequent tsunami caused the failure of the Fukushima power plant in Japan, Springs Fabrication quickly became involved in an intense effort to design and build an ion exchange system to process the water used to cool the damaged power plant`s reactor. Coordinating efforts with two other Fabricators across the country, Springs Fabrication lead the design initiative and manufacture of the ion exchange vessels and process skids. The time to market on this project was only four weeks from initial client meeting to first shipment. Our dedicated team of craftsmen and professionals worked 12-16 hours a day, 7 days a week, for 7 weeks, working closely with our customer and their engineering contractor to ensure project success. Springs Fabrication has built over 400 of the ion exchange vessels to support the on-going remediation process.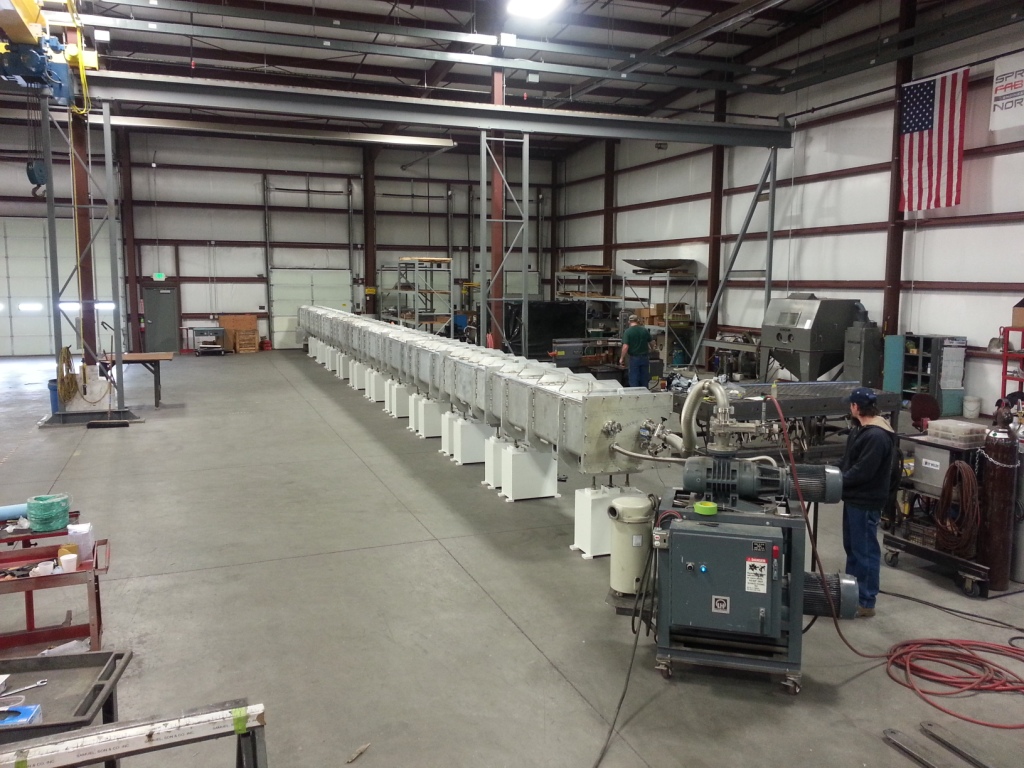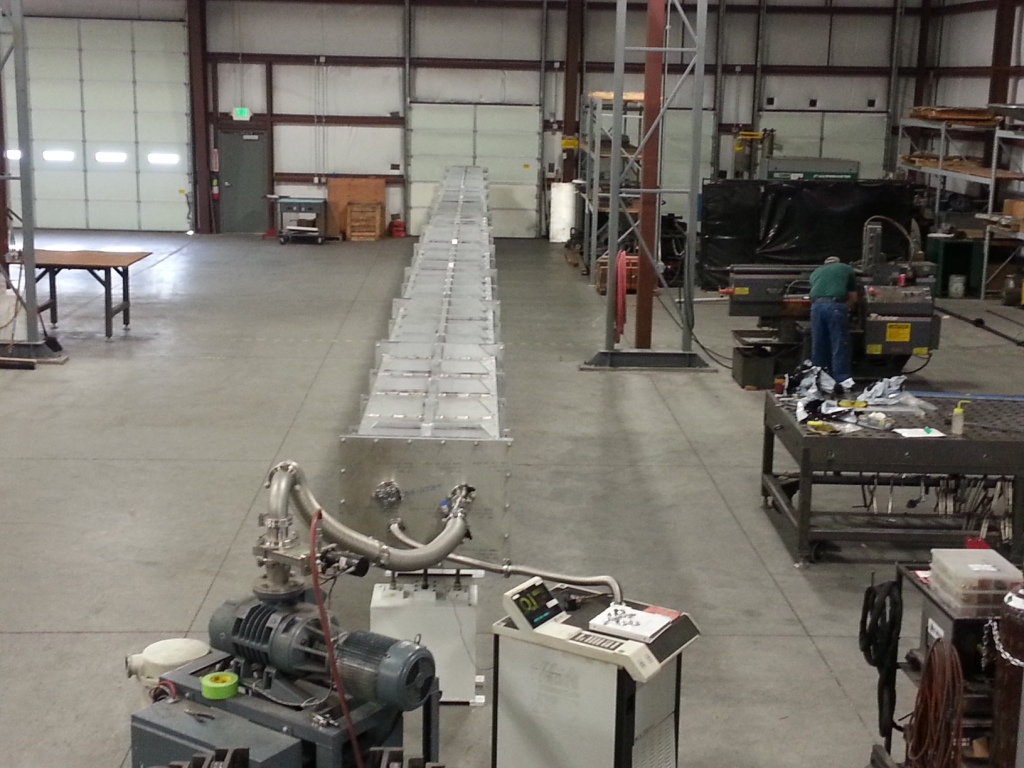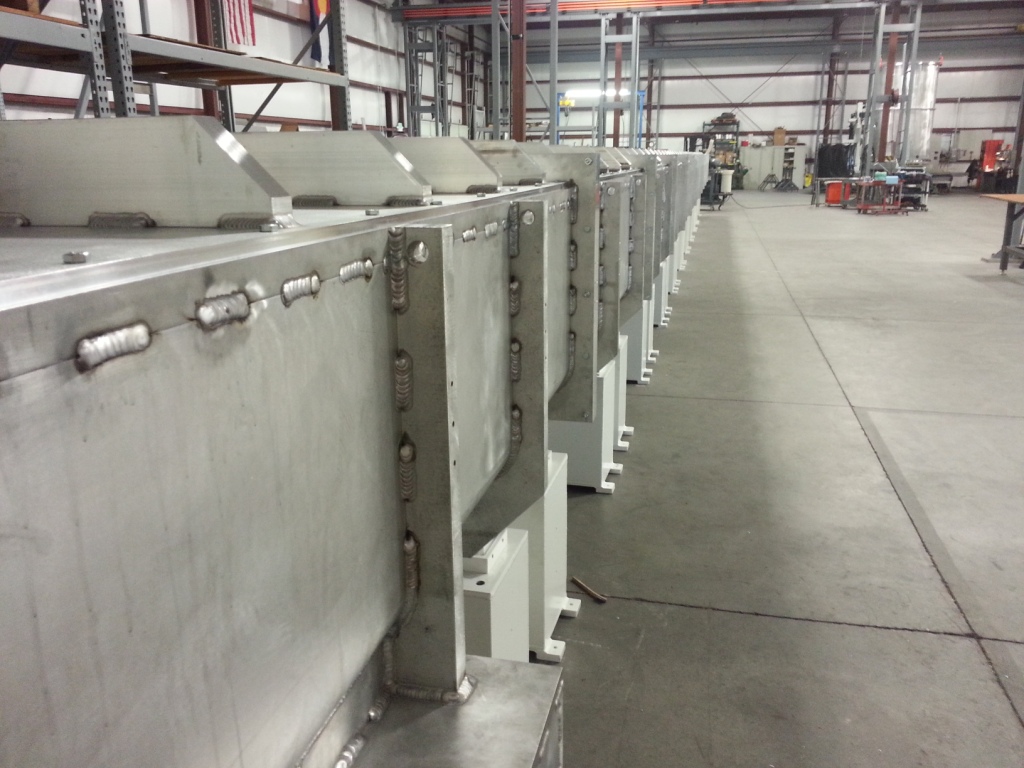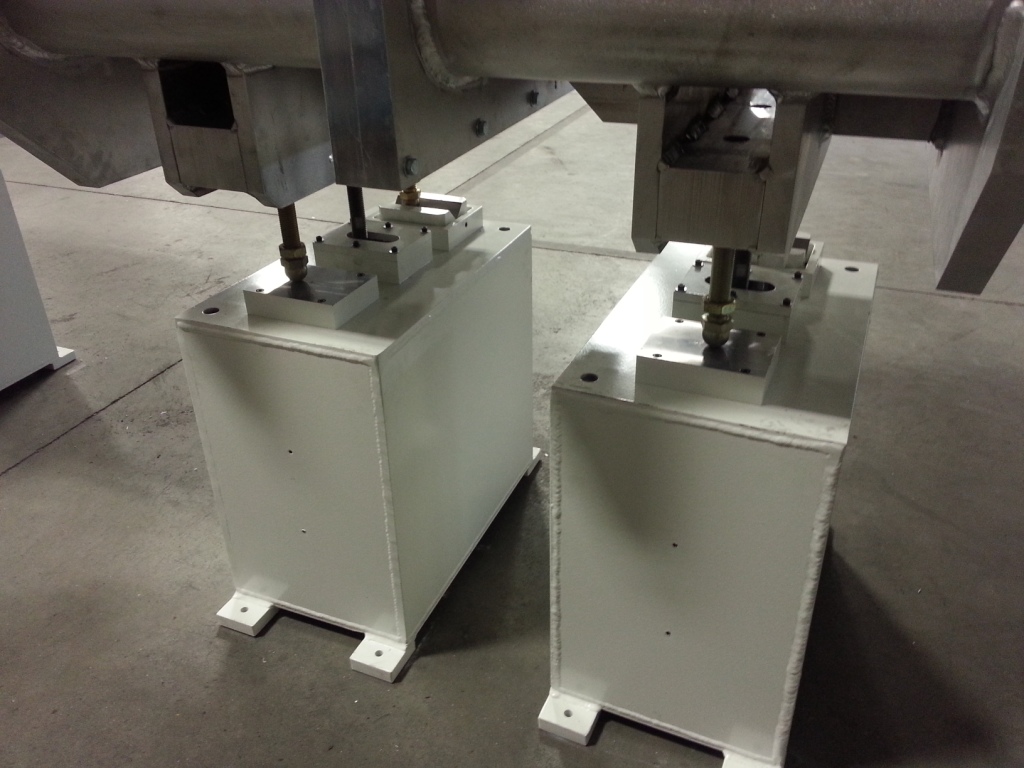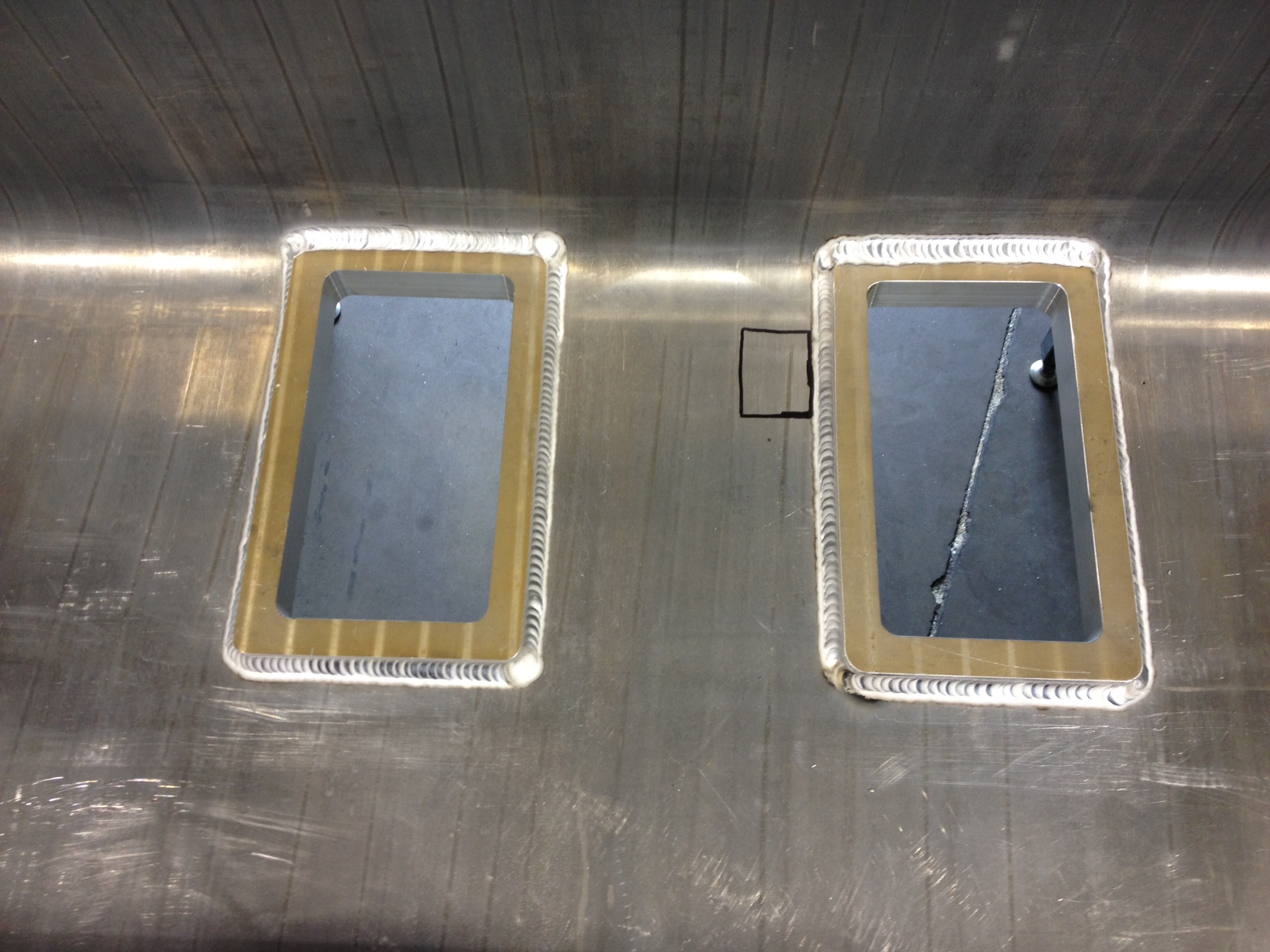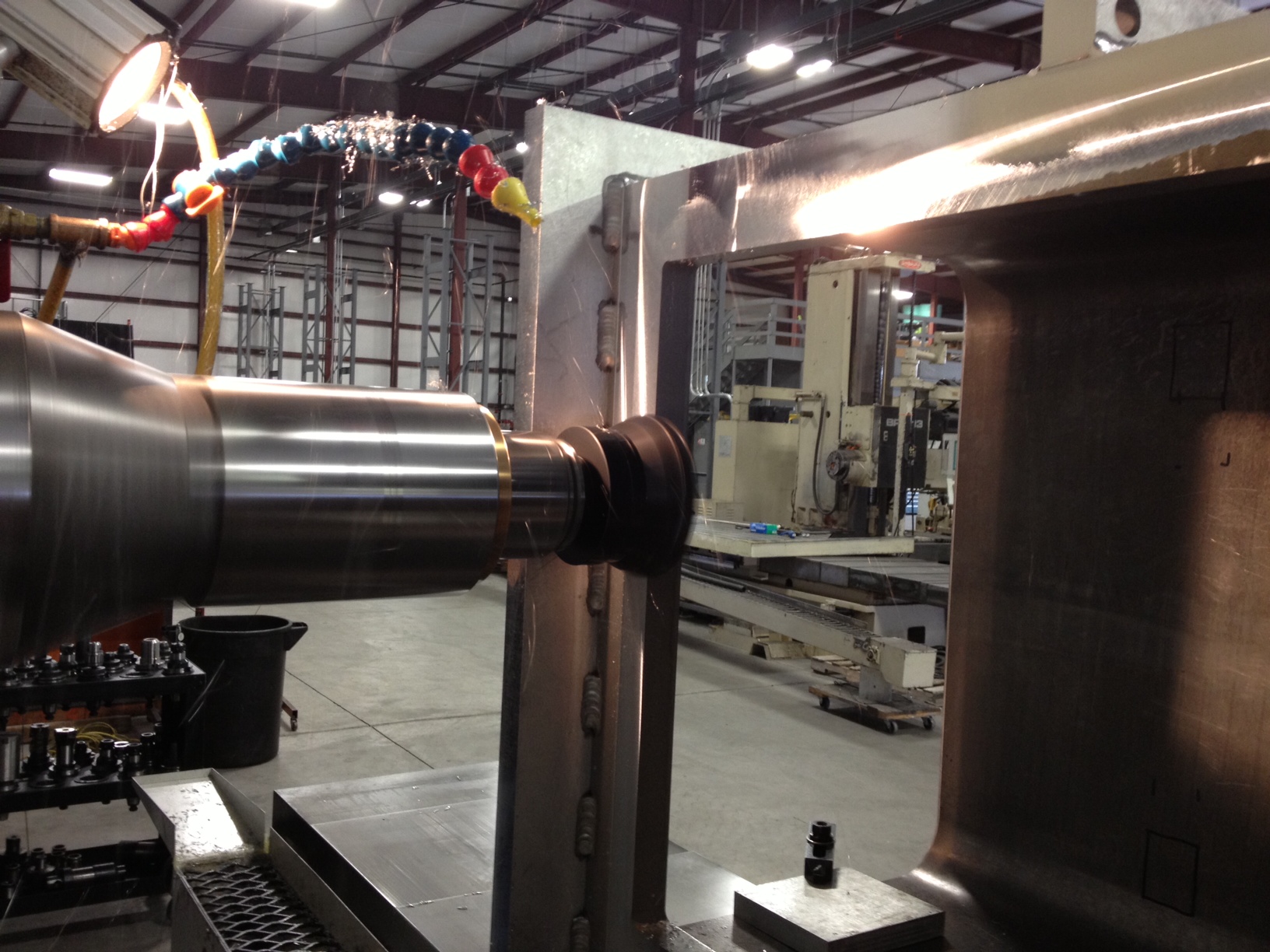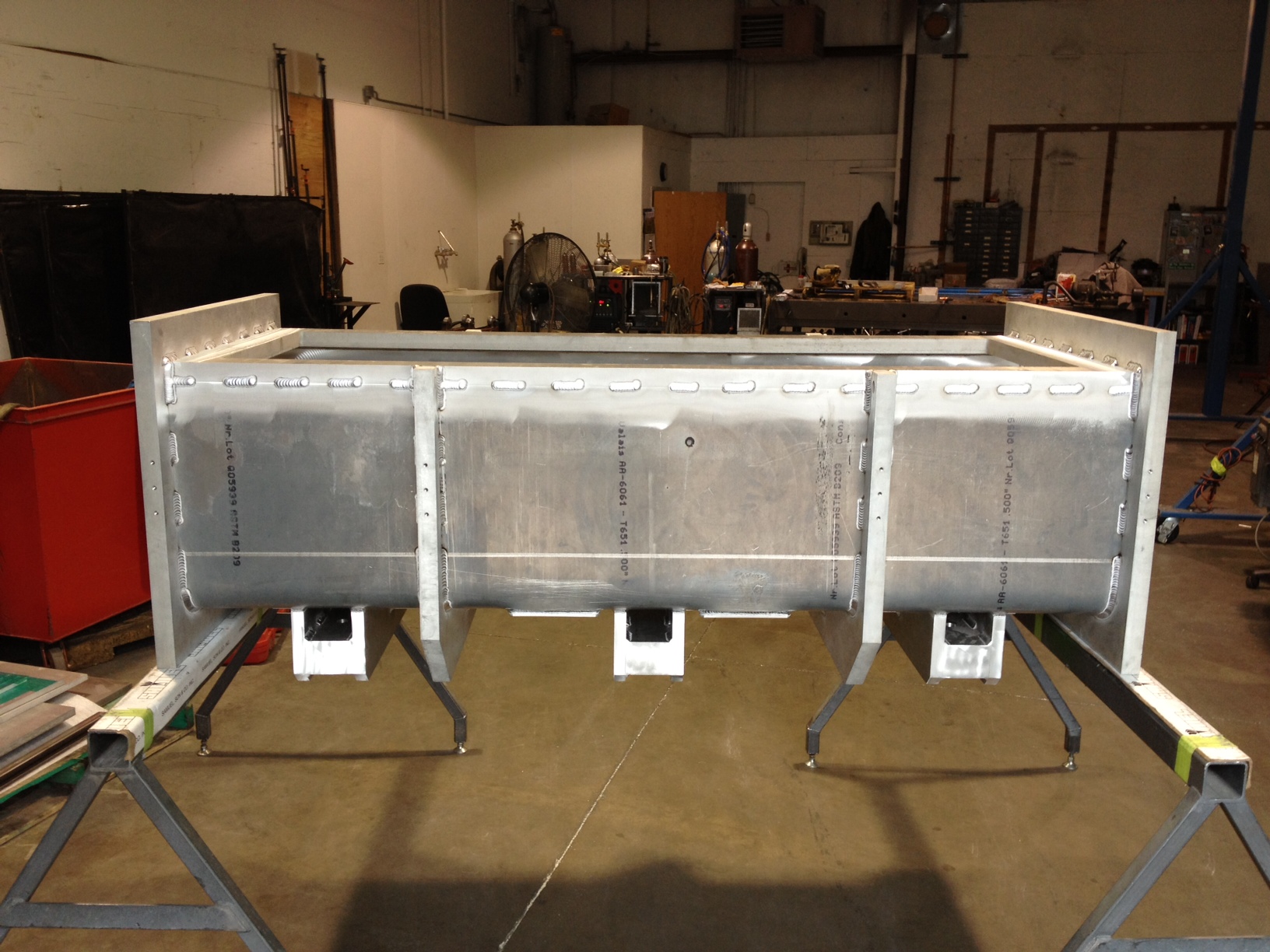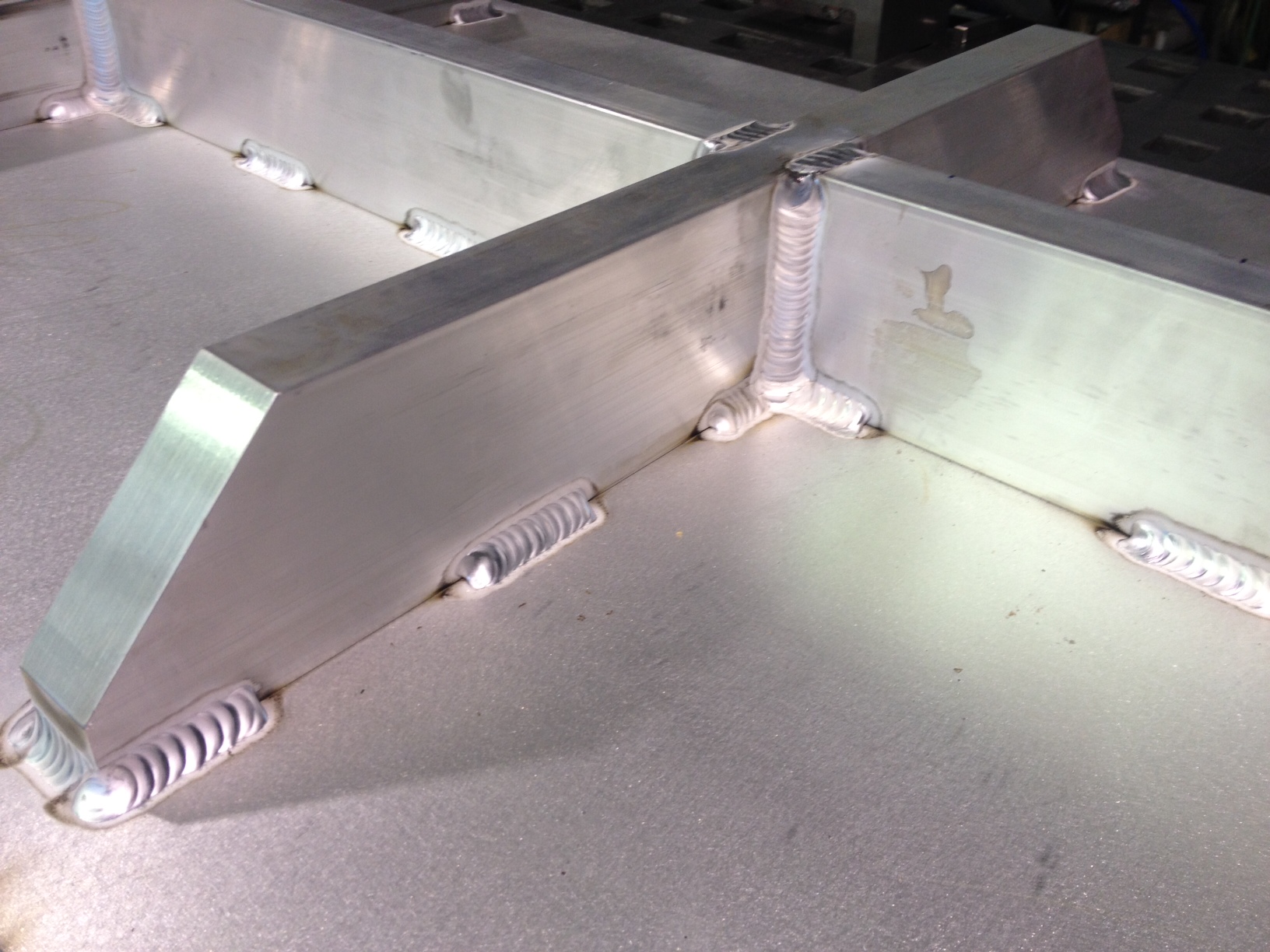 NIST VSANS Pre-Sample Vacuum Chamber
Company: Merrick & Company
In October of 2011, Springs Fabrication was awarded the NIST VSANS (Very-Small-Angled-Neutron-Scattering) Chamber from Merrick & Company in support of their contract with the Neutron Research Lab at NIST in Gaithersburg, Maryland. This project was performed at our new North facility located in Loveland, CO. The vacuum chamber was completely processed, fabricated and tested at our North facility. The 75-ft long completed chamber consisted of eleven individual 6061 aluminum chamber sections bolted together. All o-ring sealing surfaces were machined on our large horizontal boring mill utilizing a single set up. The chambers were mounted on concrete filled fabricated steel stanchions. The assembly process included thoroughly cleaning the chambers, bolting and sealing the chambers, inspection and testing activities. Inspection and testing activities included helium leak testing, rate of rise test, chamber floor deflection test and an overall straightness. Acceptance criteria achieved was deflection of the floor could not exceed a variance of more than .004 in. in any one chamber and overall straightness variance could not exceed .200 in. from end to end.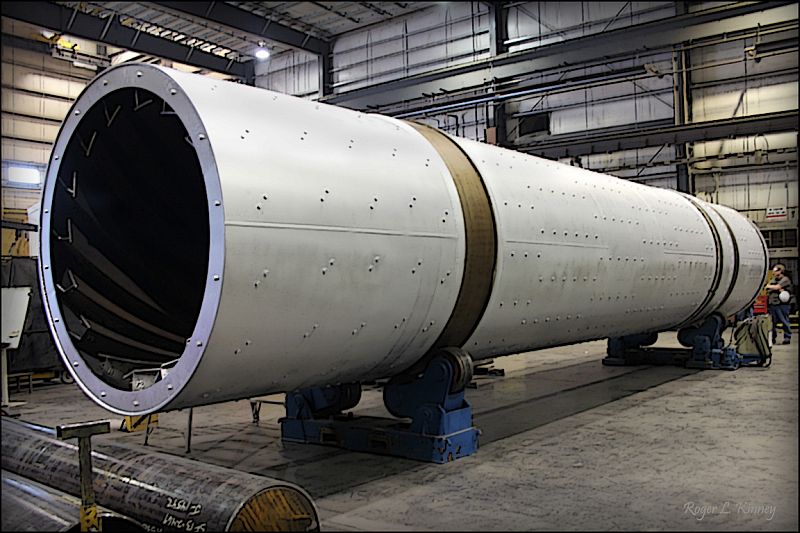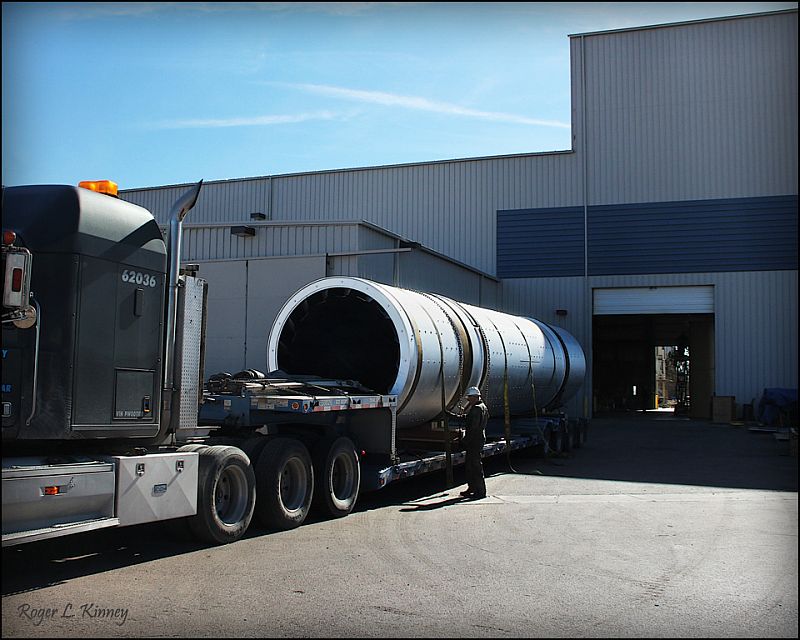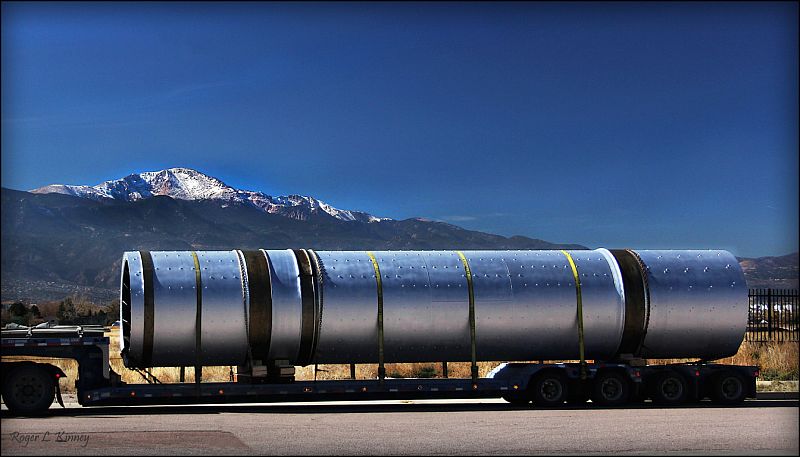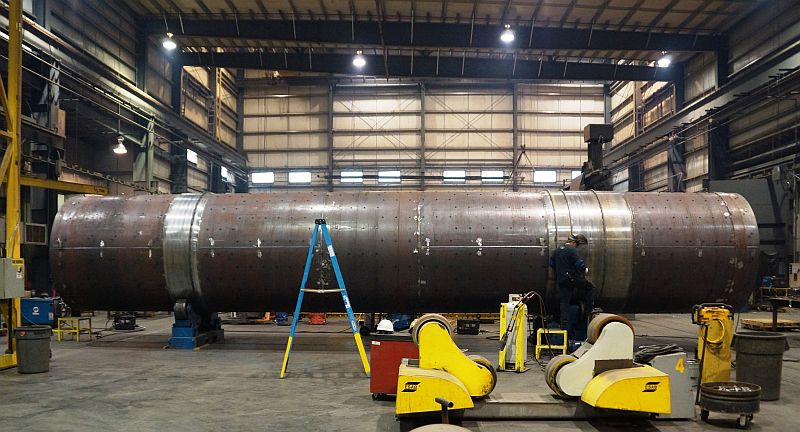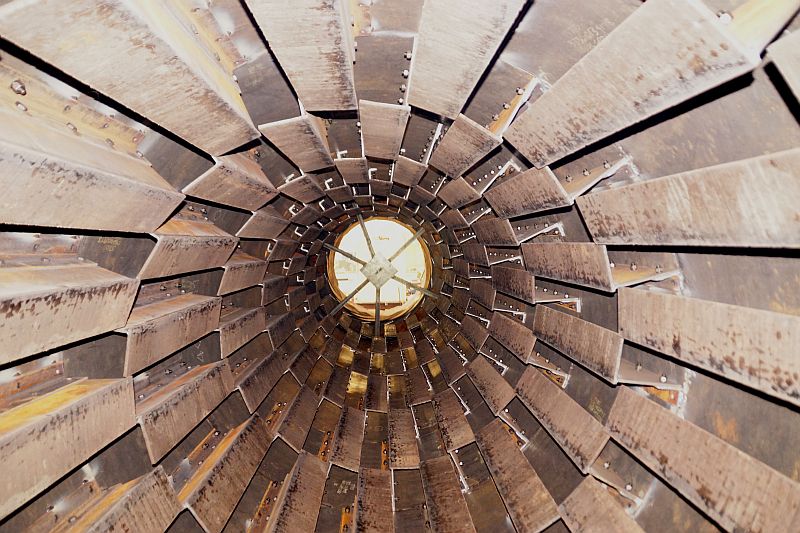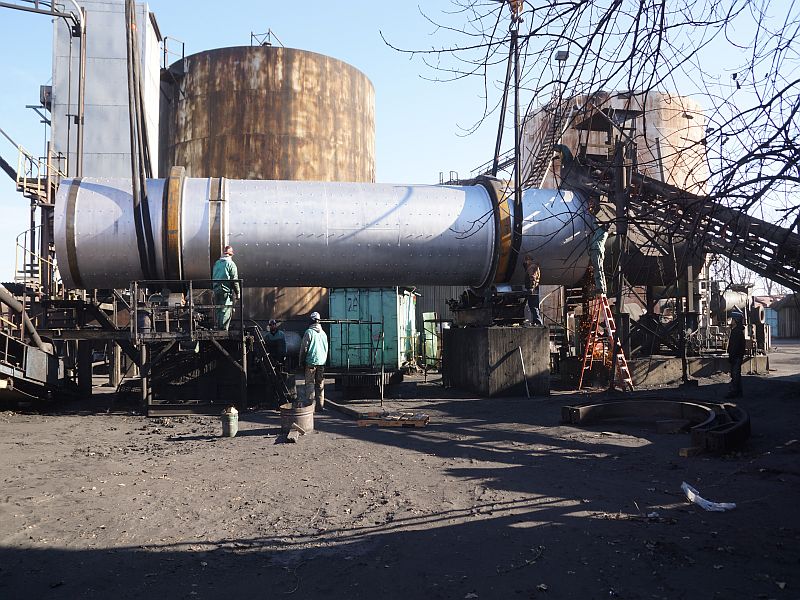 Rotary Dryer
Company: May Foundry
Springs fab and May Foundry worked together to redesign and supply an 8ft diameter by 45ft long rotary dryer shell, twice. The end user dries a variety of grades of metallurgical coke, primarily for the steel industry. The product that is processed in the dryer is extremely abrasive. The customer had purchased a used rotary dryer in the earlier 90`s. In 2003 Springs Fab and May Foundry worked with the customer to complete the detailed design with several improvements and fabricated a replacement dryer, shop assembled it for testing and then shipped to the site for installation. In 2013, Springs Fab and May Foundry repeated to process to replace the shell a second time. More improvements were made. The second replacement shell is completely lined with abrasion resistant replaceable liners and lifters made from an abrasion resistant composite plate. The unit was completed on time and the new shell was installed in less than a week.